Features of Pepreco Paper Cups
Making India greener
Stiff to Hold
Disposable
hygienic
Biodegradable
Recyclable
Eco-friendly
Excellent Printability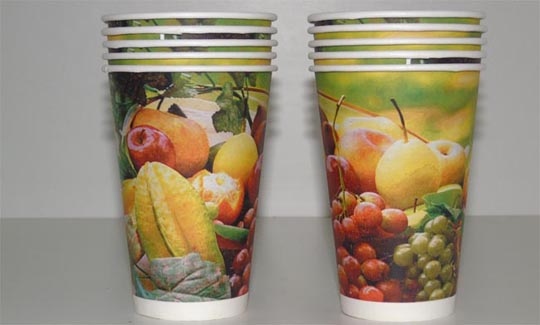 We, Pepreco Industries,are a leading organization in manufacturing and Supplying of superior quality PE coated Rolls, PE coated paper cup Blanks Disposable Paper Cup, and many more. For making Earth a better place to live in, Pepreco Industries brings forth an exclusive collection of environmental friendly products. All our stylish and unique items are manufactured from high grade raw materials and conform to the highest international standards.
These products are broadly required all across the country due to their features such as longer service life, weather resistance, fine finish, durable finish standards, high strength, Food Grade, Eco friendly and elegant design. We present these products in several provisions and can also be altered as per the customers' specific necessity.
The company stands on the pillars of integrity and hard work. And just because of the dedication of our team members, we have garnered a huge clientele across the country. The products offered by us find usage in varied industrial applications like Restaurants, Fast Food Chain, Malls, Hot & Cold Beverage industry, BPOs, Banks, Hospitals, Household, Airlines, Railways and Catering Contractors etc. Our quality array of products has made us a well-known name in the industry and we strive to deliver best services to the clients, in order to attain their maximum satisfaction.
We believe in Good customer Relationship principle and always make sure that all our customers are happy with our products, and they keep growing with us. We have our research and analytics team to understand your needs, and design products based on them. We always keep collecting the reviews from the market and based on that, we keep updating our products. To design these glasses and cups in an efficient manner, we have constructed a large and well equipped infrastructural unit.